Wow; the day that I moved my awards from my info page to a post in my journal, I never expected post #2! ♥ I am really thankful to all the communities and members that voted for me.

Note - the awards/icons that you'll find in this post are from communities that no longer run. That way, I can update without switching back and forth between posts.

To see the actual number of awards I've won/statistics, visit my [original icon awards post].

As always, if you see an icon you would like to use, please free to use it (as long as you comment and credit). Thanks!



clamp_improv

















































ouranhostchorus


rock_icontest













Week 10; Raika



ygo_hush




Week 12 - Rafael


Week 13 - Yu-Gi-Oh! GX


Week 18 - Anzu


Week 18 - Anzu


Week 19 - Free Choice


Week 21 - Duelist Kingdom


Week 22 - Monochrome




ygo_stillness



Week 5: Anzu


Week 7 - Isis


Week 8 - Shizuka




Week 11: Old Icons






Week 16: Rishid


Week 18: OTP (One True Pairing)


Week 18: Favorite Character


Week 20: Mahaado




ygo_verse




















Week 18 - Life in a Love


Week 18 - Life in a Love


Week 19 - Fire and Sleet and Candlelight


Week 20 - All Ye Joyful


Week 20 - All Ye Joyful


Week 21: My Body in Walls Captivated


Week 21: My Body in Walls Captivated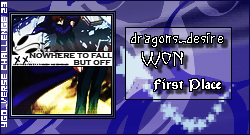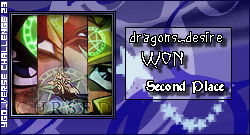 Week 25: Song


Week 25: Song


Week 27: The Moonbeam




yyh_iconawards










Week 43 - ::Ha Ha You're Dead:: lyrics

Week 46 :: Character Bashing

Week 48: Free Choice


Week 49: Tim Burton/Danny Elfman (lyrics composed together)




x1999_stillness










x1999_chorus



Week 42 - ::Stairway to Heaven::


Week 45 - ::Blind Unicorn::


Week 45 - ::Blind Unicorn::







Week 52 - ::Yakusoku (Promise)::


Week 54 - ::The Court of the Crimson King::




ygo_chorus













Week 21 - ::The Edge of Soul::


Week 27 - ::Relating to a Psycopath::







Week 35 - ::Prepare for War::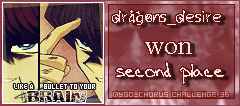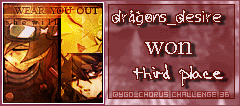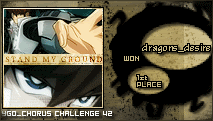 Week 48 - ::The Unforgiven II::










Week 57 - ::Unwell::

Week 60 - ::On the Edge of Honour::


Week 60 - ::On the Edge of Honour::


Week 62 - ::Headstrong::